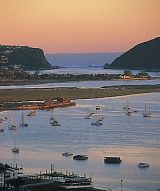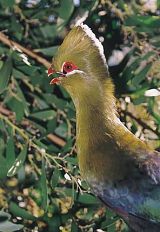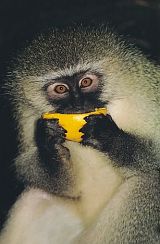 ADVENTURES:

• BOAT TRIPS on the Knysna Lagoon
• DEEP SEA TRIPS
• INLAND RIVER canoe TRIPS
• FISHING: Knysna has excellent bottom-fishing in the deep sea, or off-shore in the Lagoon. The local fishermen will provide you with a wealth of know-how, skill and experience on how to catch the 'big one'!
• ABSEILING:The highest commercial abseil in the world - 120 metres high! Also night abseil trips and rap jumping.
• Visit the FEATHERBED NATURE RESERVE - this is the ultimate Knysna experience!
• WHALE AND DOLPHIN WATCHING: From late autumn till mid-summer (May to December) you will see whales and dolphins only meters from the beach.
• Horse trails in the forest, around the lakes and on the beach!
• Visit the Knysna Elephant Park, www.canadagooseschweiz.biz on the outskirts of Knysna - a must for all children
• Visit Monkeyland, and explore a unique ecosystem of monkeys all over the world living in harmony in dense, indigenous forest
• Blackwater tubing down the breathtaking Storms River
• Hike the famous Outeniqua, Otter and Tsitsikamma trails and many more.
• Guided tours around the Robberg and Kranzhoek Nature Reserves
• Scenic charter flying all along the Garden Route Coast
• Bungi jumping - 216 m - the highest in the world from the Bloukrans Bridge!
• Mountain biking and cycling tours in picturesque surroundings
• Paragliding trips all over the coast, forests and mountains
• Explore the abundant forest, lake and marine bird life
• Knysna has more than 280 indigenous bird species because of its numerous habitats - abundant water, marshes, marine, fynbos, grassland and forest species can all be seen in a relatively small area.

SPORT:

• Water sports: Water skiing, windsurfing, canoeing and swimming in the lovely Knysna Lagoon. During the Oyster Festival in July, rubber duck enthusiats from all over the country flock together at Buffel's Bay, about 12 km outside of Knysna. Buffel's Bay is also home "to the perfect wave" and is a surfer's paradise.
• Numerous world-class golf courses.
• Hazy, lazy sun drenched sandy beaches.